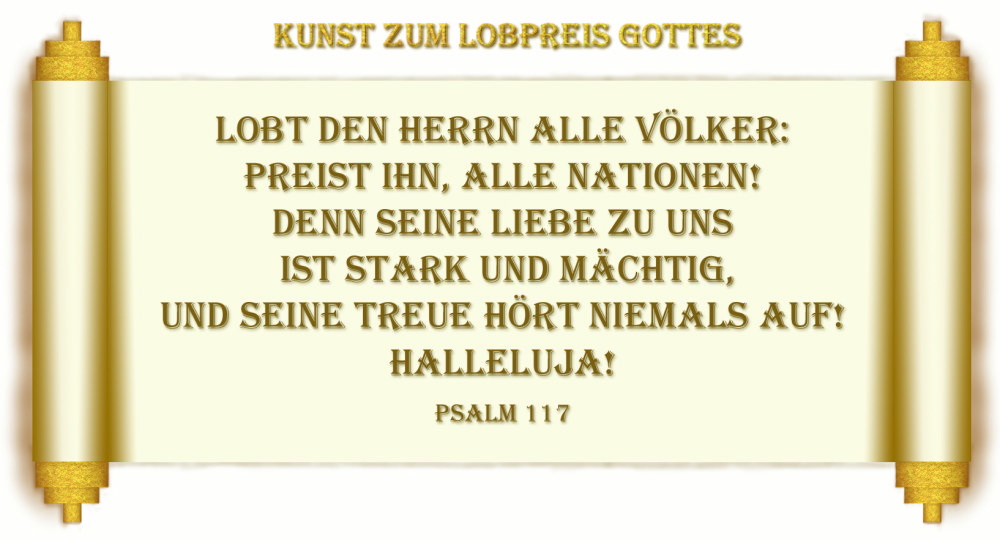 SHALOM UND HERZLICH WILLKOMMEN
LEHALEL ist Hebräisch und bedeutet "LOBEN UND PREISEN".
Kunst zum Lobpreis GOTTES, in Anbetung und Gebet inspiriert,
ist ein Ausdrucksmittel der Kreativitat bei LEHALEL WORSHIP ART.

Exclusive Ölmalerei mit 3D - Effekten, 24 ct. Blattgold und
Schlagmetall kombiniert, farbenfrohe Aquarelle und Sandbilder.
Malkurse für Kinderund Erwachsene, Anfänger und Fortgeschrittene sowie
Workshops auf Anfrage!
ACHTUNG Neue Kunstprojekte NO FEAR! Art for ETERNITY und LICHT Light
Die Kunstwerke sind als Original, Leinwanddruck, Druck, Poster und Karte erhältlich bei:
Viel Freude und Gottes Segen!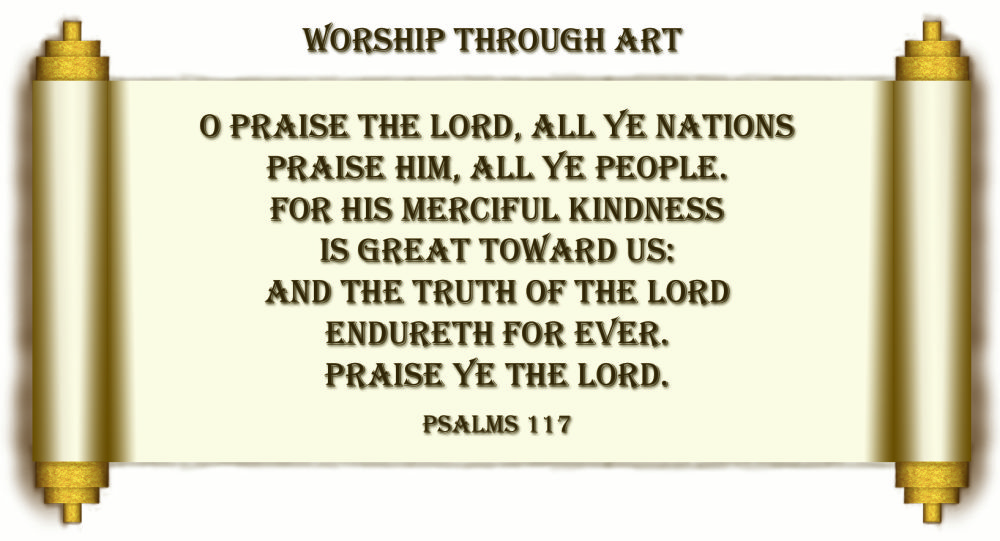 SHALOM AND A WARM WELCOME to LEHALEL WORSHIP ART!

LEHALEL is Hebrew and means 'to praise and to worship'. Praise throurg art, inspired in in worship and prayer is a means of creativity at LEHALEL WORSHIP ART.
Exclusive oilpaintings with 3D - effects, 24 carat Gold and metal combined, colourful watercolour and sandpictures.
Painting courses for grownups and children, beginners and advanced as well as workshops availlable at request.

ATTENTION new Art Projects NO FEAR! Art for ETERNITY und LICHT Light
Artworks available as original, Canvas print, Gallery print, Art print, Poster and Greeting Card internationally at:
Enjoy and God bless you!
© Sandra Yegiazaryan 2013